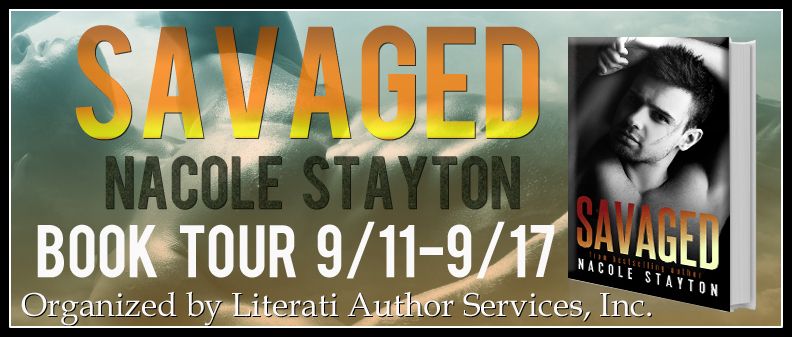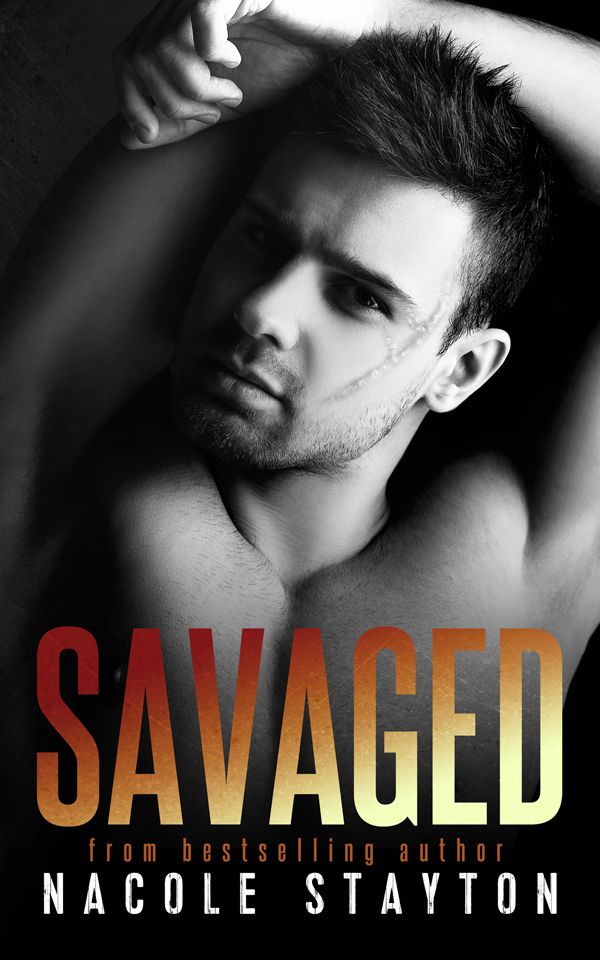 Title:  Savaged
Author:  Nacole Stayton
Genre:  Contemporary Romance 18+
Publication Date:  September 12, 2014
~Synopsis~
The twist of a knife shredded Niko Kincaid's world all around him, leaving him with two choices—accept his fate and die, or fight to live.
He chose to fight, but the aftermath became a daily reminder, carved into his once flawless flesh.
Despite years of self-imposed solitude, Niko hungers for companionship and suffers from an aching loneliness that the darkness cannot satisfy. He temporarily soothes his pain with women, hired women, whose only purpose is to service him.  Easy.
He didn't expect a complication like Cambree Evans, but desperation corrupts even the most innocent.
When emotions blend with lust, will Cambree's softness and ability to look past Niko's flaws be the one thing that releases him from his own personal hell?
Will the monster in the dark prove that his savaged heart is worth saving?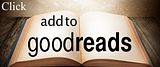 My Review:
So I have read every book that this young lady has written and there is no doubt that she has talent.  I really enjoyed her first book so much.  I couldn't wait to dig into Savaged and see what the fuss was all about with this Niko!
From the very beginning you will be sucked into the story of a young man with a tortured soul and past.  He's been left disfigured and for dead, living daily in his own personal hell.  He's had to make some hard and fast decisions in his young life, the things he's seen and knows are nothing any child should have had to deal with.  Your heart will break for what Niko has witnessed and expierenced.
Cambree is a breath of fresh air when it comes to the female lead in this book.  She's broken and life has thrown her ever obstacle that it possibly could and yet here she still stands.  She's willing to do what it takes to have her grandmother taken care of.  Even if that means accepting a strange and indecent proposal.  You'll question her morals and her standards at first but given the situation I couldn't have seen her making another decision.
At first Cambree and Niko are like fire and water… Too hot to touch and too liquid to ever form a solid ground to stand on.  They both have so many issues and struggles to work through.  During the course of this story you will find yourself questioning how much can one person really take before they break completely and can't be put back together again.  I loved the play of light/darkness in this book.  I really did enjoy Niko's character and the twist in the book might shock you a bit.  Sometimes people aren't always what they seem, and look are almost always deceiving…
I gave this one 4 stars and the only reason was because there were a few things that I would have like to have seen expanded upon and taken a little further.  I was expecting a little more time with Cambree and Niko before the book ended. It felt a little bit rushed at the end of the story, and there were a few themes I would have liked to have seen changed.  Overall still a solid read and not something that would change my recommendation.  Niko was worth it!
Nacole Stayton is the Amazon Bestselling author of The Upside of Letting Go, as well as other new adult and contemporary romance titles, including A Graceful Mess and In the Lyrics. She is twenty-something years young and currently resides in the Bluegrass State where she spends her days working at a local hospital in the billing department and nights writing vigorously on her current novel. She has a passion for helping others and wears her University of Kentucky gear proudly. While her husband loves all things outdoors, Nacole enjoys the finer things in life, like getting pedicures while reading on her Kindle. She is passionate about her faith, family, and The Vampire Diaries.
Connect with the Author
Giveaway
$50.00 Amazon Gift Card and 2 Signed Copies of Savaged
Related Posts